Sunny Gale is Alive!
23 Oct 2013, Posted by Blog
in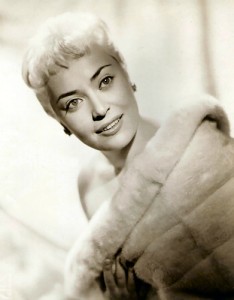 I found her!!! I found Sunny Gale! She was one of the finest singers of the 50's and then disappeared. People said that she has passed away a long time ago.. NO, no, no! She is HERE! Totally forgotten, even by her daughter, who does not visit her, Sunny Gale is now in one of retirement homes in Florida.
Going to visit her and to do a TV interview, if she will be willing to. She lived a terrible life…can't imagine that Sunny Gale, the star of the 50's is around and forgotten by everyone…..terrible!
Here is one of my favorite "sunny" recordings of Sunny Gale. Enjoy!