About
O
leg Frish is a native of Russia and naturalized American citizen (2000) who is celebrating his 25th Anniversary this year as a distinguished and noted international celebrity television broadcast host in the US. Throughout his career he has also earned accolades as a respected journalist, recording artist, performer and music historian. Oleg was born in Zaporozhye, the USSR into a family of musicians. His mother, Svetlana Frish, is a pianist and his father, Eugeny Frish, (2 sons,Oleg is the first one) was longtime head of the (Seagull choir) and an important member of the artistic community.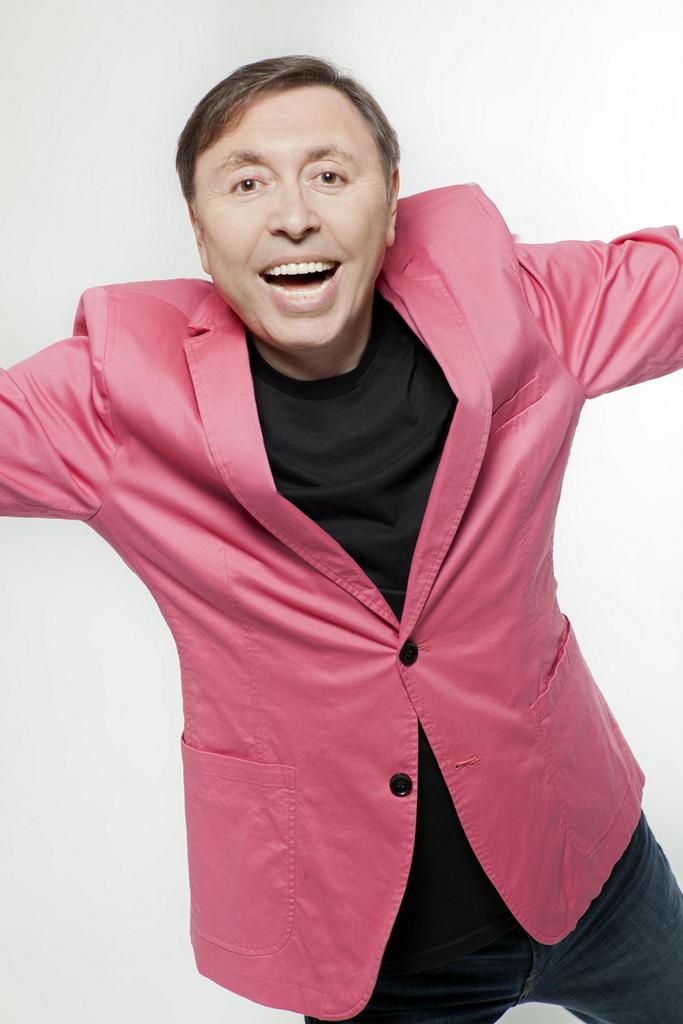 For Oleg growing up in the Soviet Union had its American culture challenges. American music was a Cold War persona-non-grata, but yet; hit classics like "Volare", "Hello Dolly", and "Sunny" permeated the Iron Curtain. Oleg's love for music started with he was just four years old. By his early teens, Oleg had etched into his memory some 15,000 Russian, European and mostly contemporary American hits – artists and songs recorded in the golden decades of popular music from 1940 – 1980, and a range of genres, including American Songbook classics, swing, rock n' roll, jazz, rhythm & blues, contemporary pop and disco. Oleg is a one-man "songapedia," musical historian and a avid collector of archival music memorabilia (albums, books, post cards). The first American song he remembers hearing was "Hello Dolly" by Brenda Lee at age four. By his early teens he could recall by memory lyrics, arrangements, composers and artists of over 15,000 songs. He fell in love with many noted American, European and European artists and songs recorded in the golden decades of popular music from 1940 – 1980, and a range of genres, including American Songbook classics, swing, rock n' roll, jazz, rhythm & blues, contemporary pop and disco.
At age 16, Oleg entered Tver State University while pursuing entertainment opportunities. His keen gift and memory of music earned him a featured performer slot in two popular psychic shows, "Miracles Do Not Exist!" and "I Simply Read Your Thoughts! " which toured all over Russia from 1979-1992. As part of the act, Oleg would guess what songs people in the audience were thinking about, and then, he would sing a stanza or two. In 1980, his "musical mind reading" skills lead to national recognition. In 1985, he received accreditation from one of the Soviet Union's top cultural institutions, the Ministry of Culture of the USSR.
In 1978, he moved to Moscow and from 1978 – 1992 Oleg was the writer for Soviet "Variety" and Circus Magazine, a prominent performing arts magazine – articles included stories on music, performances and theatrical circus. In 1989, Oleg earned a degree in History of Variety and Cultural Arts from the National Research Institute of Arts Studies. He developed an interest in promoting "Russian stars of the past". Oleg toured domestically and internationally lecturing on "show business history" to students and the general public. He was quickly earning a reputation of being an authority in this area of study. In 2000 and again in 2004, Oleg was officially recognized in the All-Russian Encyclopedia of Variety. An article was dedicated to his accomplishments for this work as a historian and lecturer throughout Russia.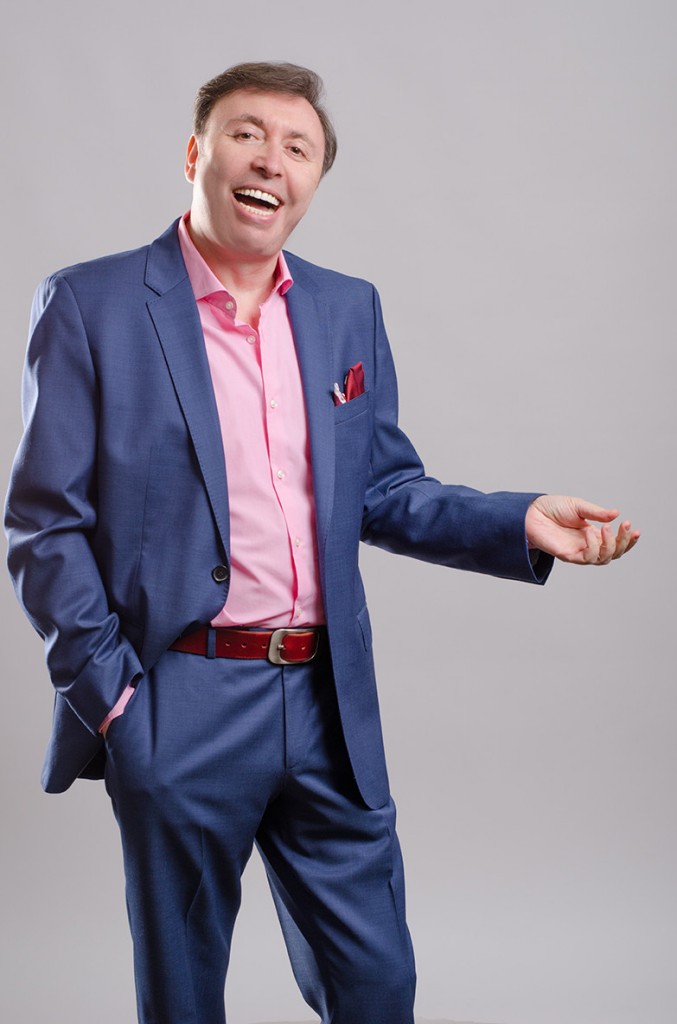 By 1991, Oleg had also started getting his feet wet as recording artist and performer and released his album entitled "Hello From Brighton". It was recorded in 1991 and released in Russia. Oleg's artistry was heavily influenced by some of his favorite artist's such as; Buddy Greco, Bobby Rydell, Ella Fitzgerald, Anita O'Day, Eydie Gorme, Blossom Dearie, Chris Montez and Caterina Valente.
In 1992, as the Cold War barriers were eased, Oleg decided to move to New York where has lived for the past 24 years. By that time, New York was, by far, the biggest metropolitan entry point for Russian-speaking émigrés and Brighton Beach (Brooklyn) was the epicenter.
In 1997, Oleg became the writer and host of "Walking the Streets of Moscow" television series that was broadcast on the Ft. Lee, New Jersey based TV and radio station WMNB. Oleg did interviews with Russian-born entertainers including such Russian notables as Tatiana Samoilova, Elena Kamburova, Alla Pugacheva, Iosif Kobzon to name a few. The following year Oleg also started doing interviews with American singers, musicians and actors for The People's Wave Radio – 930 AM – New York. Oleg had set his sights on becoming and developing a multi-faceted career in the entertainment business, and was aspirations to become a noted television and radio celebrity were inspired by the legendary television personalities; Ed Sullivan, Regis Philbin, Dick Clark, Merv Griffin and Mike Douglas. And some have described Oleg's hosting style as a fusion of Douglas, Griffin, Regis Philbin with a touch of Tony Orlando and a vodka splash of Joe Franklin all rolled into one.
He also continued to hone his talents as recording artist and released his second album, "Strange Love" which was recorded in Russian and released in New York in 1998.
Since that time, Oleg has hosted two top long-running radio shows, the MUSIC HOUR WITH OLEG FRISH (1998-2005) and STANDARD TIME WITH OLEG FRISH, on WNYM Radio (970 khz AM Radio licensed in Hackensack, NJ and serving the New York Metropolitan area).
His first television show TIME OUT (a celebrity driven news program that was taped in various locations, was televised internationally (including the US and Canada) from 2005-2010. The program reviewed a number of topics including: the music business, pop-culture facts, celebrity interviews, and featured CDs, movie and concert reviews. In the course of its 121 episodes history, Oleg interviewed: B.B. King, James Brown, Connie Francis, Paul Anka, Neil Sedaka, Vikki Carr, Petula Clark, Gloria Gaynor, Donna Summer, Jerry Herman, Johnny Mandel to name a few.
The show also launched Oleg's television production company, Time Out Media. Oleg served as Executive Producer of all the programs 121 episodes. During the first year of production, the show was hosted by noted Russian celebrity model, dancer and emcee
Gleb Savchenko. Oleg took over hosting duties of the show in 2006 and remained host until production was suspended in 2010.
That same year, Oleg recorded his first English-language album "Bring Me Sunshine". The album was a tribute to the "Great American Songbook". Big band arranger, Patrick Williams, an associate of Frank Sinatra, and Al Schmitt, well-known sound engineer were integral to the production. "Bring Me Sunshine" was produced at the legendary Capitol Records studio in Hollywood, CA.
In 2011, he began hosting his current show, THE FRIDAY NIGHT, which is produced and broadcast nationally in every state on RTVi. It's a half hour one-on-one show format that features Oleg interviewing a major celebrity guest 52 weeks a year. Throughout his career, he has interviewed thousands of major stars including; James Brown, B.B. King, Connie Francis, Engelbert Humperdinck, Paul Anka, Al Martino, Jack Jones, John Kander, Jerry Herman, Marvin Hamlisch, Petula Clark, Michel Legrand, Yma Sumak, Gloria Gaynor, Donna Summer, Brenda Lee, Vikki Carr, Keely Smith to name a few. The show is broadcast in Russian (voice over).
RTVi (Russian Television International) an international Russian-language privately owned television network with studios based in New York, Tel-Aviv, Berlin and Riga.. RTVi's European feed is not available in Russia, but they reach a global audience of more than 50 million viewers. RTVi's principal audience are millions of Russian-speaking viewers outside Russia, in some cases it's the only TV channel available for Russian-speaking communities. There is a population of over 3 million Russian-Americans and immigrants living in the U.S, and over 350,000 living in New York. All of the network's programs are included as part of the IO Russian package that is available all major cable network distribution systems such as Direct TV (all areas except New York) Time Warner, Cablevision, Direct TV, Comcast and RCN. In the Tri-State area, RTVi programs can be viewed on Time Warner Cable channel 521, Cablevision channel 1182, RCN channel 530, DirecTV channel 2148, on Comcast and other channels depending on the area.
In 2013, Oleg began working on a concept album that initially was sparked by his longtime dream to record an album in several different languages. Oleg fluently speaks and understands 6 languages, (including, Russian, English, Ukrainian, German, French, Yiddish, ..) and sings in 15 (including English, Russian, Ukrainian, Italian, Spanish, Yiddish, Japanese, Swedish, Hebrew, Yakut, Romanian, Polish, Georgian, and some others).
He spoke to famed arranger Bobby Mann about his idea, and Mann connected him to noted producer Allan Schwartzberg who channeled Oleg's idea into an even better one, a duet album featuring Oleg singing some of his most treasured standards with some his favorite rock n' roll, soul and contemporary pop artists that he had interviewed on the show over the years.. Oleg loved the idea and started pursuing some 50 different artist's.
The manifestation and dream come true once in a lifetime album was titled, "Oleg Frish With My American Idols." The 15-track labor of love begins with an introduction by Connie Francis followed by 10 duets with: Bobby Rydell, ("Volare") Gary U. S. Bonds, ("You're NoBody Until Somebody Loves You"), Lainie Kazan, ("Hello Dolly") the late Ben E. King ("Day By Day," his last known recording and video), Tony Orlando, (On The Sunny Side Of The Street") Melissa Manchester, ("A Fine Romance") Lou Christie, (When You're Smiling") B. J. Thomas, ("Sunny"), Peggy March (The Way You Look Tonight") and Chris Montez ("What A Difference A Day Makes"). The album also features several solo songs performed by Oleg, including "Till There Was You," "Dancing On The Ceiling," "The Things We Did Last Summer," and "Bagel and Lox."
"Recording the album was definitely like a dream come true. This is my story. I interviewed all these people through the years and I couldn't imagine that artist's that I idolized since my childhood would record duets with me in the studio," explained Oleg. "All of them were so respectful and supportive. It was a joy from the first session to the last. They also respected the fact that a foreigner like me promotes American music. These songs and artists are known worldwide and if we can appeal to different countries through this music, my mission would be complete," he added.
The album was recorded over the past two years in New York and released in May 2015 on Oleg's own imprint Time Out Media. The record landed a distribution deal with BDG/RED Distribution, LLC (a division of SONY Music Entertainment Sony Red), and was supported by an invite only launch event hosted by and at the Russian Consulate offices in New York. The event featured special guest appearances by Bobby Rydell, Lou Christie and Gary U.S. Bonds, who performed they recorded with Oleg from the album. In addition, videos have been released of "You're Nobody Unless Somebody Loves You," (with Gary U.S. Bonds) and "When You're Smiling" (with Lou Christie).
Over the past 5 years Oleg has been developing his live show with sold out performances at the Metropolitan Room in NYC and other venues (The Laurie Beechman Theater, The Millennium Theater in Brooklyn, and Joe's Pub ) and markets including the Catalina Jazz Club in Southern California, Marco Polo Cabaret Room in Miami, ST. Petersburg Night Club in Denver and many private functions.